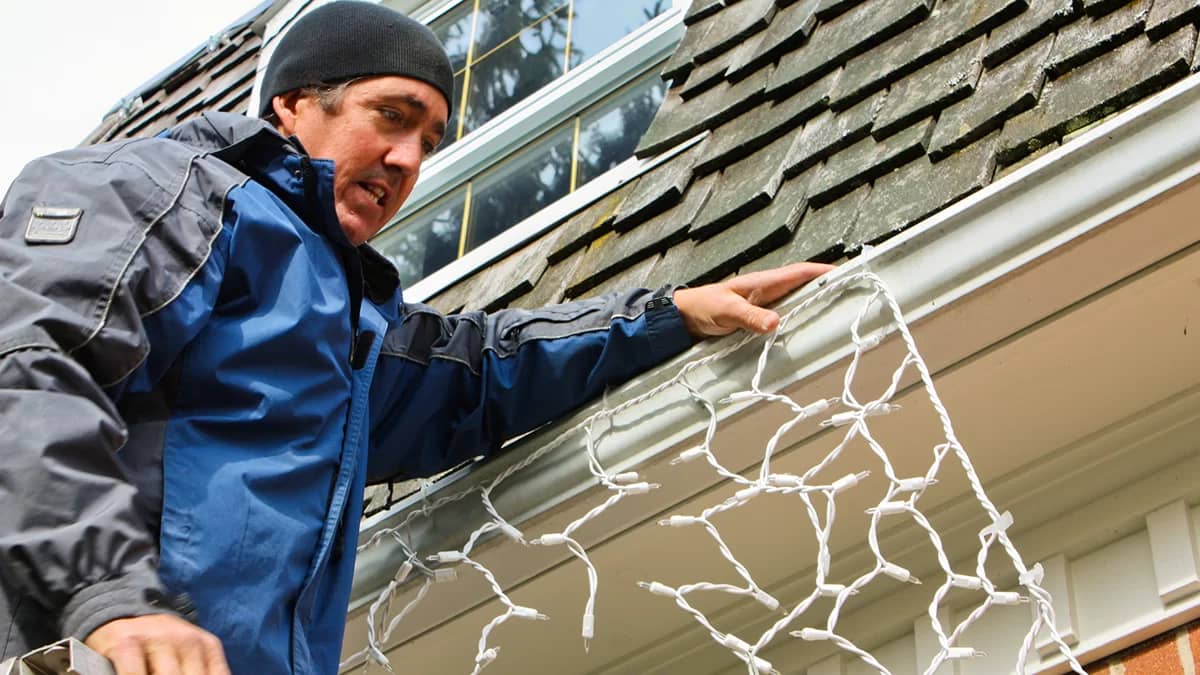 Andrew Gasper
2 minutes READ
We're dreaming of a white Christmas! It's the most wonderful time of the year—especially because of the Christmas decor. Who doesn't love looking at Christmas lights?
We definitely do, but every year, we come across mistakes people have made when hanging up their lights, and yes, it is noticeable! We at Palladium Roofing also want to make sure we go over dos and don'ts when hanging up your Christmas lights, not only for your safety but for your roof's integrity as well.
Safety Practices for Hanging Christmas Lights
Here is a list of don'ts when hanging up Christmas lights:
Don't climb onto your roof without following safety protocol (sturdy ladder, appropriate shoes, etc.).
Don't staple your outdoor lights to your roof.
Don't place objects on your roof.
Don't use frayed or old extension cords.
Don't hang lights in high places alone.
During roof inspections, we will notice tears and microfractures in the shingles, whether it's from your shoes, staples, objects, etc. If you hire someone to put up your Christmas lights, make sure that they are insured in case of injury. Walking on a roof or climbing a ladder can be dangerous. We encourage everyone to do their due diligence, so everything goes smoothly.
Here is what you should do when hanging up Christmas lights:
Practice safety first.
Use clips to hang up your lights instead of staples.
Decorate in the daylight.
Be careful with electrical stuff.
Christmas decorating is meant to be fun, but it's only fun if you're safe and nothing becomes damaged in the process. Make sure you take the necessary precautions when hanging up your Christmas lights to protect yourself and the integrity of your roof. If you have any questions, please don't hesitate to contact us at Palladium Roofing.