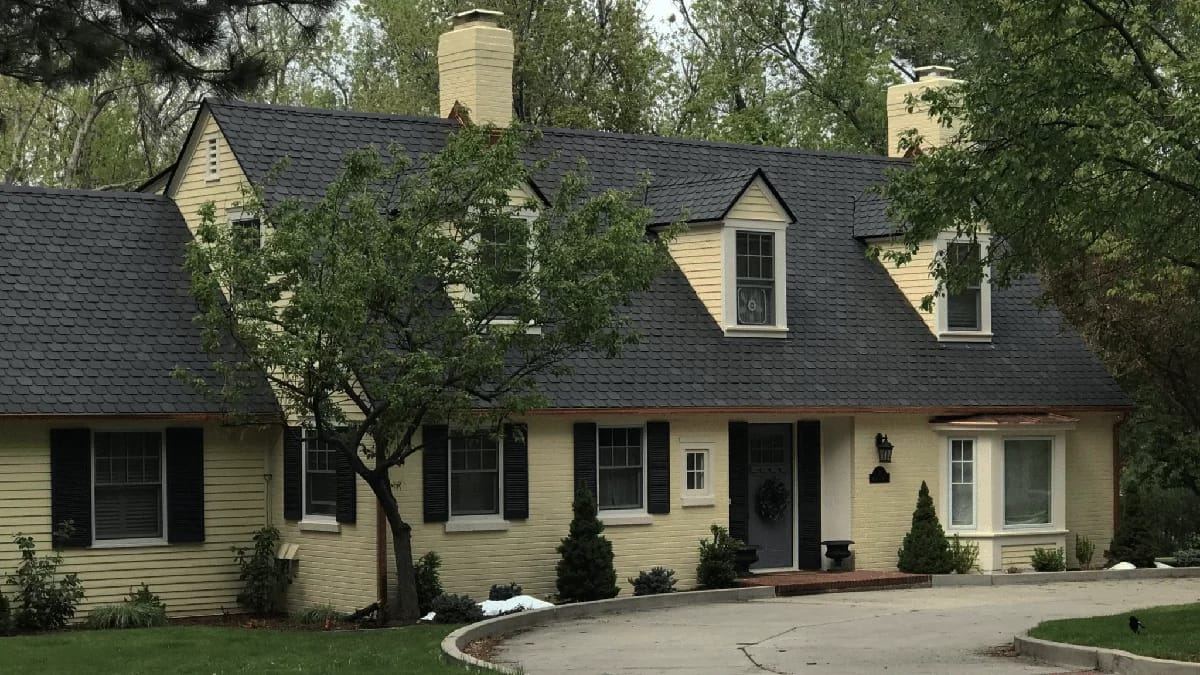 Andrew Gasper
2 minutes READ
F-Wave shingles are a newer, much-needed invention. We at Palladium Roofing are excited to announce that we will be installing these shingles for a homeowner right here in Oklahoma! Why is that exciting? Let me explain.
F-Wave shingles consist of premium materials that are designed to extend durability. These shingles are very popular in Denver, Houston, Dallas, and other large cities, but they have never been installed here in Oklahoma—until now.
What are F-Wave Shingles?
F-Wave synthetic roofing shingles are not your everyday asphalt shingles. They are engineered from premium materials that allow for longer durability and maximum performance.
If you're in an area that typically gets a lot of hail and high winds, F-Wave shingles will be your best bet in keeping your home protected.
Benefits of F-Wave Shingles
The reason we are such big advocators for these shingles is because of how many incredible benefits they have.
2.5x stronger than other leading asphalt shingles
Meets the highest roofing standards
Is class 4 hail rated
Ultra-dimensional
130-mph wind rated
No layers, just a tough single-piece construction
No granules
Class A fire-rated
Crack and fade resistant
UV and weathering resistant
Lightweight
Budget-friendly
Has different designs
Not only is there a long list of benefits, but one of the most important to us is that it has a 5-year hail, materials, and labor warranty, which is something you don't typically find with asphalt shingles.
The Design Difference
With F-Wave shingles comes great designs. Because there is no granule loss or weather damage with these shingles, they give you a strong return on your investment and a fantastic curb appeal. There are also no layers or adhesive failures. The list goes on!
Bringing F-Wave shingles to Oklahoma will be a game-changer for homeowners. If you're interested in having these durable shingles installed, feel free to schedule a consultation with us or give us a call.