Andrew Gasper
6 minutes READ
In a place that's as high risk for hail storms and tornado activity as Oklahoma City, having a reliable roofing contractor on speed dial is a necessity. Of course, being the 20th most populous city in the United States, it can take time to sift through all the different roofing companies out there to find the one that's worth your time, money, and trust.
To make your search easier, we've narrowed it down to the top six roofing contractors in Oklahoma City based on the most important criteria:
Significant industry experience
Excellent customer reviews
Quick and easy roof inspection scheduling
Let's dive in:
1. Elliott Roofing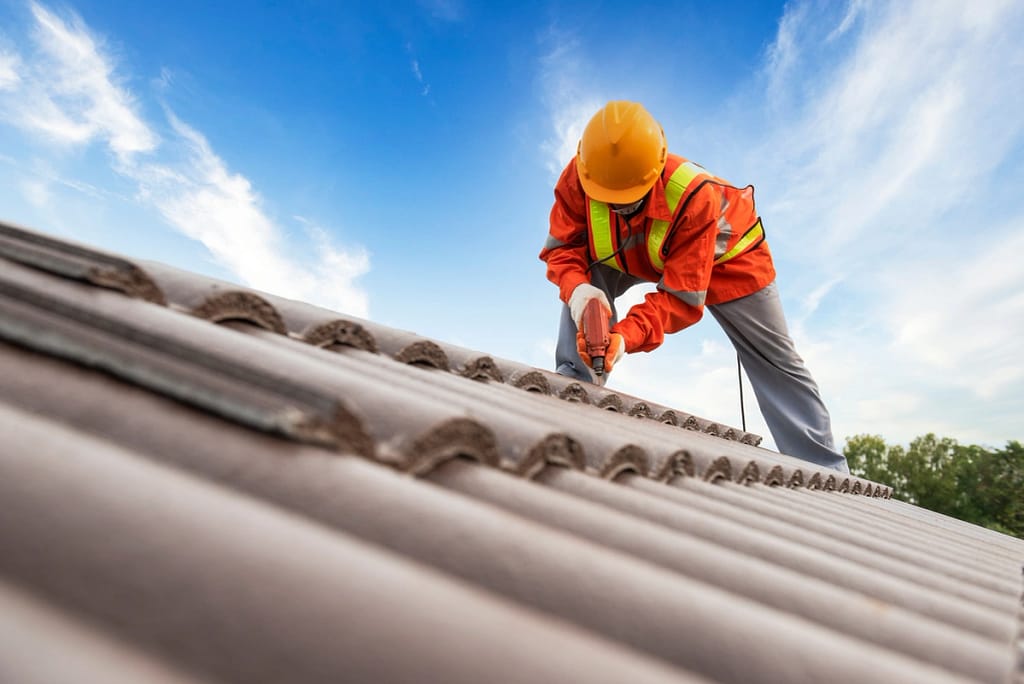 Elliott Roofing is an Oklahoma City family-owned and operated roofing company that's been in business since 1981. The company's entire roofing team has a collective experience that spans decades, and they pride themselves on one thing: Honesty.
The team at Elliott Roofing believes in providing customers with all the information and tools they need to make informed decisions about the roofs over their heads. In addition to accurate estimates, Elliott Roofing also provides top-level customer care, insurance claim guidance, and efficient project deadlines. They're also an Owens Corning Roofing Platinum Preferred Contractor.
Google Rating: 4.8
Address: 3900 N Harvard Ave, Oklahoma City, OK 73122
Real 5-Star Review: "The sales staff was super friendly and knowledgeable. The estimate they gave was perfect and my insurance adjuster had enough info from them that they were able to match Elliott's quote to the penny. The roofing crew was fast, dedicated, mindful, detail oriented, and did a wonderful job!"
2. Yates Roofing and Construction, LLC
Yates Roofing has been roofing in Oklahoma City for over 30 years, specializing in both residential and commercial roofing. They're among the 2% of roofing contractors in North America to have achieved Master Elite status through GAF, which means they're more than equipped to tackle any roofing project with precision, accuracy, and finesse.
Arguably the best thing about Yates Roofing is that the team offers same-day roofing inspections as well as emergency services. They also have specialists that will work with you on your insurance claim if needed.
Google Rating: 4.8
Address: 3422 NW 135th St, Oklahoma City, OK 73120
Real 5-Star Review: "Absolutely the best company I have had the pleasure of working with. No one wants to have a new roof installed but Curtis Yates made it a great experience."
3. Palladium Roofing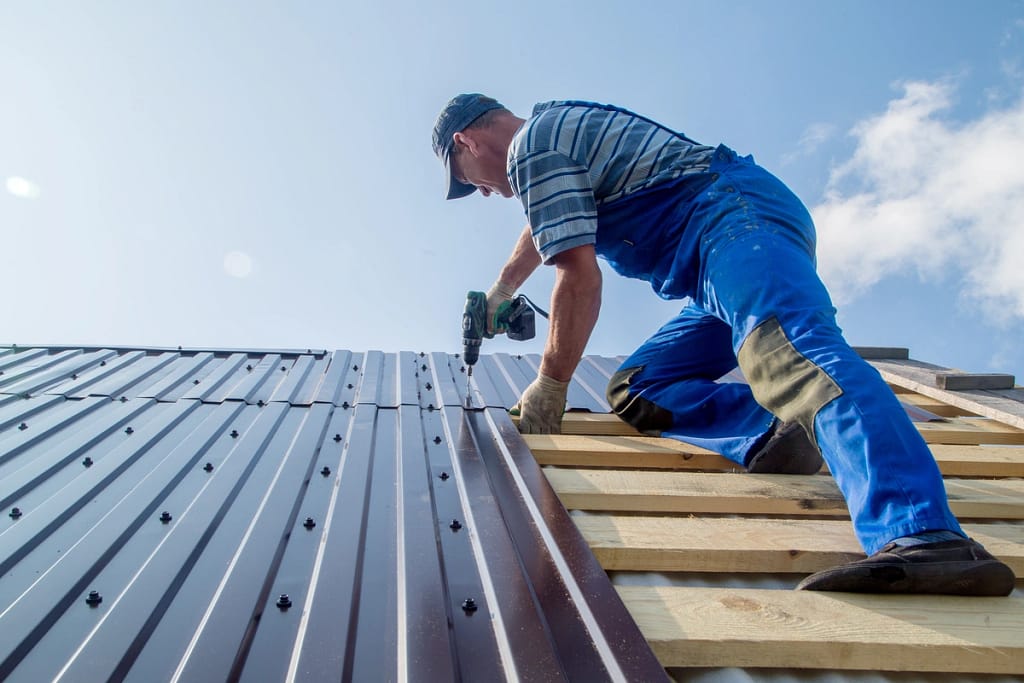 Palladium Roofing is a roofing company that understands just how significant of an investment your roof is. That's why the family-owned and operated company puts its Oklahoma City community first by offering emergency storm damage services, top-level workmanship, and the best customer care around.
With decades of industry experience and thousands of home inspections completed, the Palladium Roofing team knows exactly how to get the job done precisely and efficiently. They're GAF-certified and trained as well, which means you can expect the best quality roofing materials and craftsmanship in the business.
Google Rating: 5.0
Address: 2100 N Eastern Ave Ste 7, Moore, OK 73160
Real 5-Star Review: "I have had Andrew and Palladium Roofing repair and replace several of my homes' roofs in the OKC area. Andrew and his team are excellent. They're very responsive, easy to communicate with, give a fair and honest assessment, and do great quality work! I'll continue to work with Palladium Roofing in the future and highly recommend them."
4. Evans Roofing
Evans Roofing is considered one of the most reliable roofing companies in Oklahoma City. Evans Roofing has technically been in business since 1998 — although it initially began under a different business name. However, most of the original crew that started then still work with owners Marcus Evans and his family today.
The roofing company is associated with a list of certifications and accreditations, including CertainTeed Master Shingle Applicator, CIB of Oklahoma, and it's a Johns Manville Approved Roofing Contractor for TOP low slope roofing. The company is also a member of the National Roofing Contractors Association.
Google Rating: 4.9
Address: 1530 NW 3rd St, Oklahoma City, OK 73106
Real 5-Star Review: "This is a wonderful company Marcus and his crew are wonderful people. They came out in 100 degree heat got the job done quickly. Clean up was amazing my roof looks great …"
5. Standard Roofing Company
Standard Roofing Company is Oklahoma's premier roofing and sheet metal contractor, with an outstanding reputation for craftsmanship and industry experience of over 124 years. They offer all kinds of roofing services, from new construction to maintenance to complete replacements for both homeowners and commercial business owners.
The company is committed to serving its community by providing more value with less costs and risks. They also offer industry-leading warranties to back up their work, such as Max Life Warranty which includes Max Life Roof Care maintenance plans to ensure your roof remains in good condition for years to come.
Google Rating: 5.0
Address: 19 NW 16th St, Oklahoma City, OK 73103
Real 5-Star Review: "Standard Roofing has been the best organizational partner we've worked with. They are responsive. They are professional and provides quality service and the expert in roofing repairs. They are the best in the business!"
6. Statewide Roofing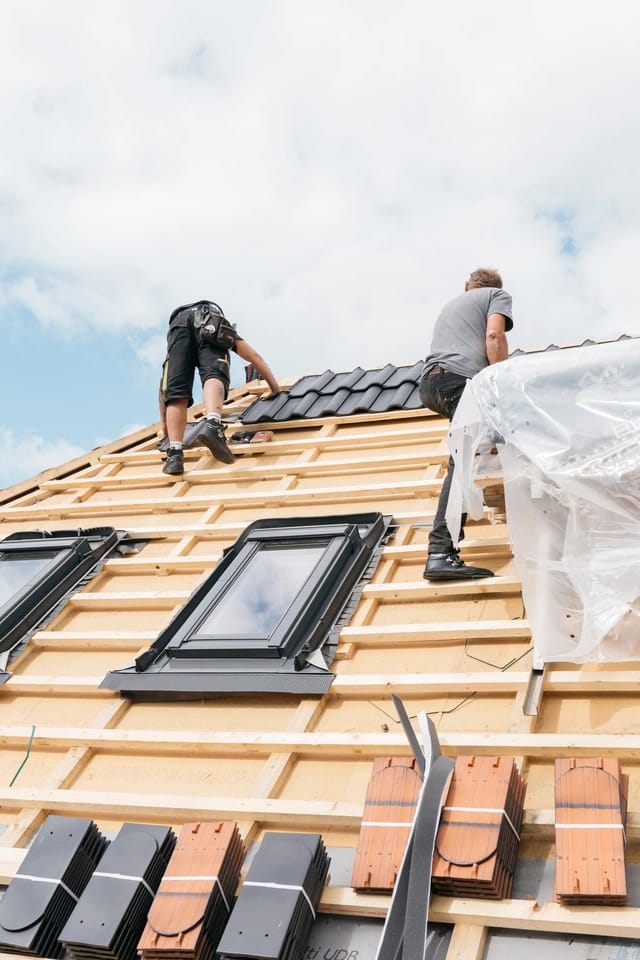 Statewide Roofing is a third-generation, family-owned roofing company with more than 25 years of industry experience right here in Oklahoma City. They offer both residential and commercial roofing services, as well as free inspections after recent storms. They also have an emergency phone line offering 24-hour emergency support, which includes scheduling immediate inspections and repairs.
Statewide Roofing is also proudly certified in most major roofing systems and is an Ownes Corning Platinum Roofing Preferred Contractor. They also back all of their work with industry-leading warranties and outstanding customer service.
Google Rating: 4.8
Address: 5001 E Interstate 240 Service Rd, Oklahoma City, OK 73135
Real 5-Star Review: "Excellent company to have your roof replaced by. I have never seen a yard so clean after a roof replacement. The roof is phenomenal extra attention to detail on placement of vents and keeping the edge lines true!"
Let Us Bring You Oklahoma City's Best Roofing Services
While we're sure that any of the Oklahoma City roofing contractors on this list will provide you with excellent service and quality workmanship, let Palladium Roofing be number one on your speed dial for emergency roof repairs and more.
Aside from top-level work and customer care, we can offer you industry-leading warranties, emergency storm damage services, special financing options, insurance company assistance, and most importantly — peace of mind! Get in touch with us today to schedule your free roof inspection and to see why your OKC neighbors choose us each and every time!