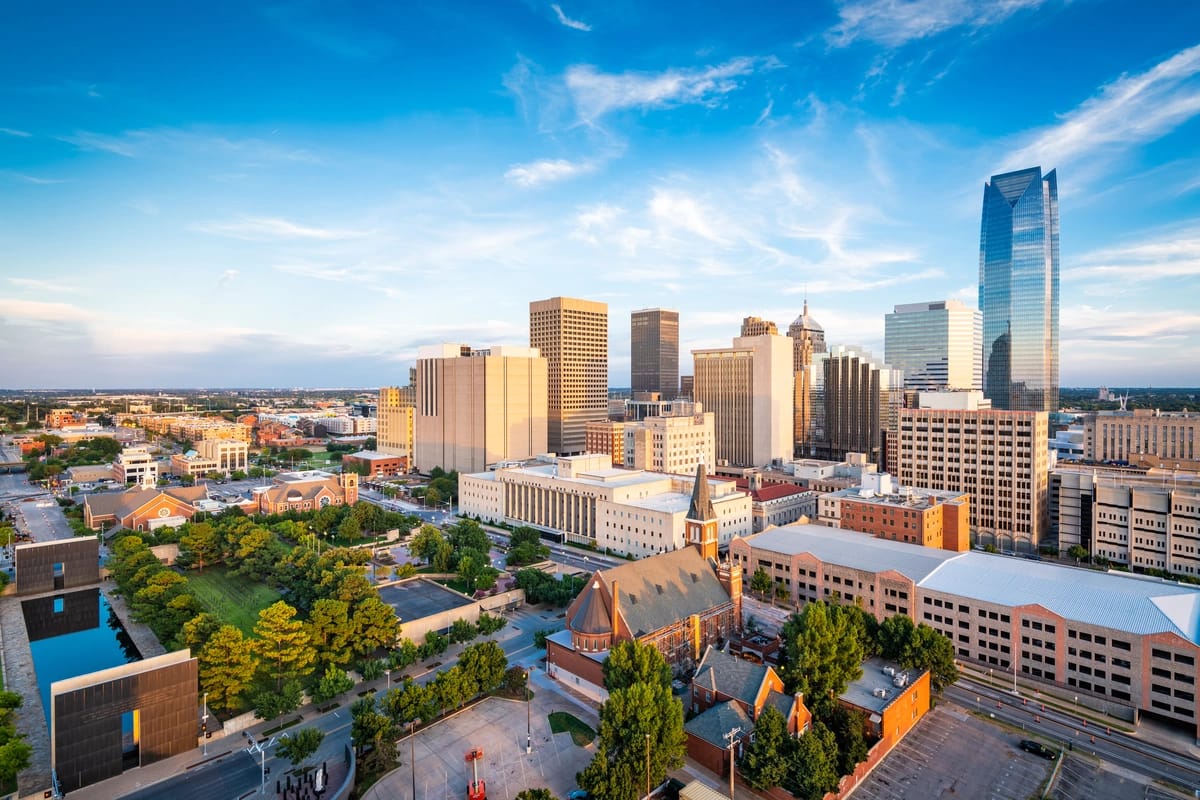 Andrew Gasper
6 minutes READ
While Oklahoma City is well known for its cowboy culture — as is the rest of the state — there's plenty more than saddles and lassoing going on there. For example, there's lots of entertainment, nature, history, good food, and other interesting things to do in The Big Friendly.
Below are the top eight most unique things to do in Oklahoma City:
1. The Oklahoma City Zoo 🦒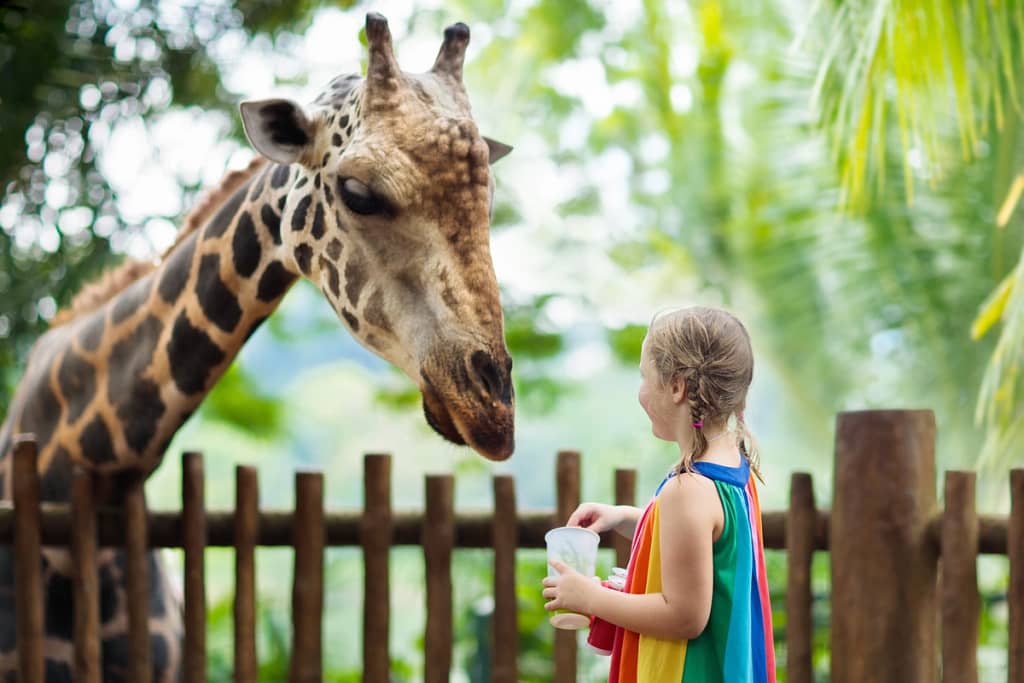 Zoos may not be the most unique option for most people, but the Oklahoma City Zoo is one of the few zoos in the country that allows you to get up close and personal with some of the local critters.
They offer behind-the-scenes tours and well-created habitats, like the Flamingo Mingle, which is a century-old Herpetarium Wetlands Walkway. This walkway will bring you on a path to see over 65 different species of reptiles and amphibians — and there are plenty of other wildlife exhibits to enjoy.
Address: 200 Remington Pl, Oklahoma City, OK 7311
2. Bricktown Water Taxi 🚕
Downtown Bricktown is well-regarded as Oklahoma City's lively entertainment district as it hosts tons of fun attractions. One of those attractions is the Bricktown Water Taxi, which takes its passengers on a 40-minute round-trip cruise along the Bricktown Canal.
The cruise includes expert guides that'll share historical insights into the district as well as a lush view with certain attractions in between the trees. During peak season, the taxi departs every 15 to 20 minutes, but you can easily book private charters or cocktail cruises for a night on the water with friends and family.
Address: 111 S Mickey Mantle Dr, Oklahoma City, OK 73104
3. National Cowboy & Western Heritage Museum 🤠
For the local history and cowboy culture lovers out there, a visit to the National Cowboy & Western Heritage Museum is a must. Sure, you can visit the regular old Oklahoma City Museum — and you should — but the Western Heritage Museum represents a variety of cultural and ethnic groups.
Each group is beautifully illustrated via stories of the native tribes and the role of women in the American West at the time. There's also a strong influence of art, plus, the museum is home to the world's most extensive collection of American rodeo commemorative exhibits.
Address: 1700 NE 63rd St, Oklahoma City, OK 73111
4. Myriad Botanical Gardens 🌺
When you want to escape the hustle and bustle of The Big Friendly, you'll find peace at the Myriad Botanical Gardens.
The garden grounds are home to 28,000 square feet of lawn where you can enjoy concerts, movie screenings, and special performances. There are also 224 square feet of crystal tubing featuring thousands of beautiful trees, flowers, and plants from tropical and desert ecosystems — and there are peaceful cascading waterfalls and scenic views all around.
Address: 301 W Reno Ave, Oklahoma City, OK 73102
5. Oklahoma City Underground 🕶️
If you're in the mood to explore the lesser-known parts of the city, why not go underground? The Oklahoma City Underground covers more than 20 city blocks of what was originally under tunnels just one mile under the ground.
The Underground features all kinds of history and art exhibits illustrating OKC using color-coded tunnels that correspond to each gallery of exhibits. Aside from exhibits, you'll also find an underground cafe, barber shop, and even a post office — among other fun shops to explore.
There are also tons of secret entrances to the tunnels throughout the entire city rather than one obvious entrance, but the most accessible entrances are located in the basement of The Sheraton Hotel and the Banc First Building.
Address: Part of the fun is finding one of the many entrances on your own!
6. The Wheeler Ferris Wheel 🎡
The Wheeler Ferris Wheel is arguably the best place to get a dazzling view of the Oklahoma City skyline.
Located in the Wheeler District, the 100-foot-high ferris wheel (which was relocated from Santa Monica, California) is a great place to end a romantic evening with scenic views. It's also a very social media-worthy area if you feel like taking pictures, and there are plenty of local food trucks around if you get hungry.
Address: 1701 S Western Ave, Oklahoma City, OK 73109
7. The Museum of Osteology 🦴
The Museum of Osteology is far from your run-of-the-mill history museum. It's also one of the most fun things to do in OKC, kids or no kids!
Just a few miles away from Lake Stanley Draper, the Museum of Osteology houses hundreds of skills and skeletons of all types of species. It's a great place for entertaining biology lessons and facts about the state's wildlife as well as the rest of the country's. There are plenty of interactive exhibits and of course, food and beverage options in case you get hungry.
Address: 10301 S Sunnylane Rd, Oklahoma City, OK 73160
8. Partake in a Scavenger Hunt 🕵️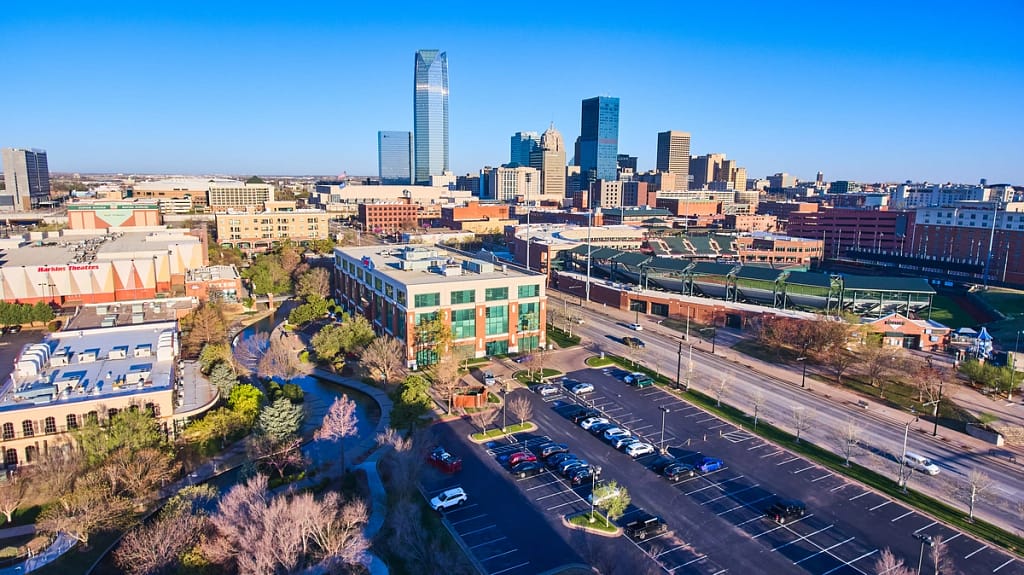 Whether you're visiting just Oklahoma City or have lived there all your life, you need variety. One of the most fun ways to explore OKC is through an Amazing Race-esque scavenger hunt.
All you have to do is download the city app or find the list online to get started. From there, you and friends, family, or significant others can start an adventure that will take you all over the city (depending on the scavenger hunt you choose). You'll get a whole new perspective of Downtown Bricktown, the Riverfront, and other areas — plus, you can choose a Western art or zombie-themed scavenger hunt!
Let Us Take Care of Your Roofing While You Enjoy OKC
A scheduled roof repair or roof replacement is an excellent excuse to get out of the house for a while to take advantage of all the fun things to do in Oklahoma City. With Palladium Roofing, you can enjoy your city in peace, knowing that our expert team of roofers is taking great care to ensure you have a strong roof to come home to.
Get in touch with us today to schedule a free inspection — which comes with a fair estimate — or to get started on scheduling your roofing service. Don't forget to ask us about our financing options and industry-leading warranties!