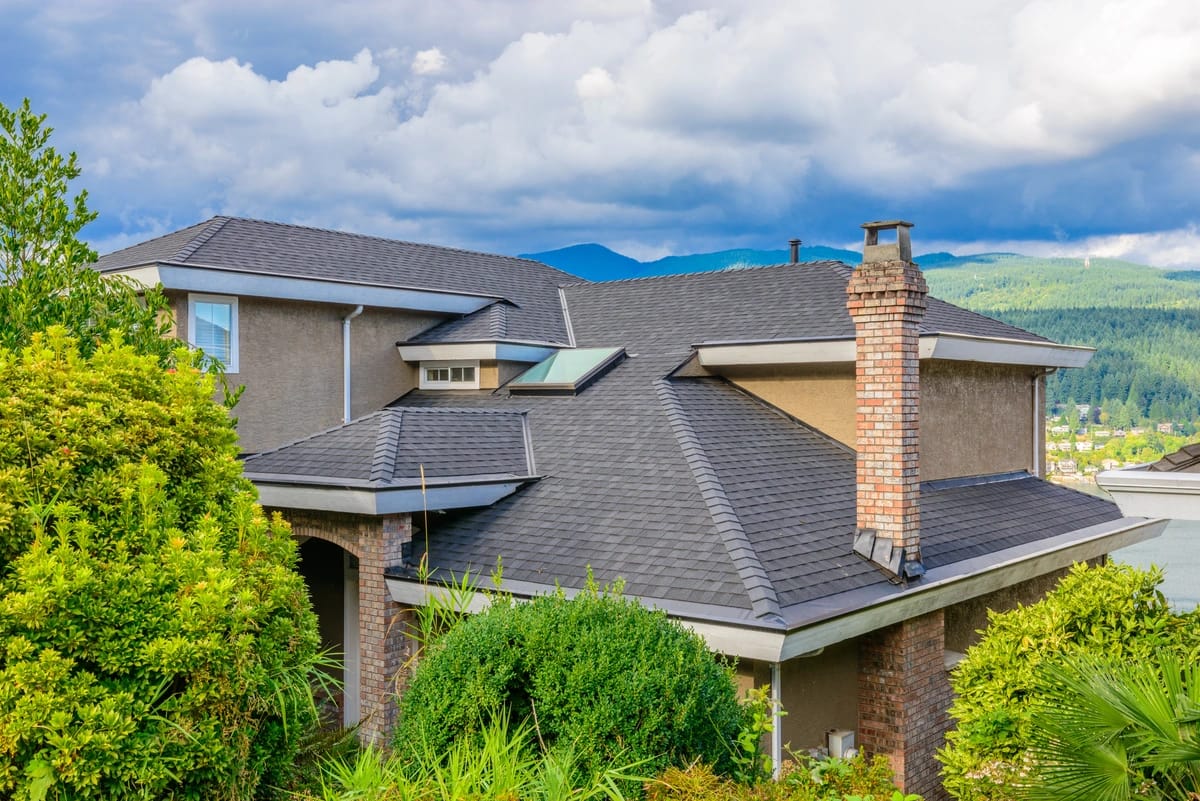 Andrew Gasper
7 minutes READ
The roof over your head is the most critical structure of your home, next to its foundation. It's what protects everything beneath it, including your family, from the elements. However, despite their strength, all roofing systems can be vulnerable to random events and severe storms that cause damage.
When roof damage occurs, there's a certain set of steps that all homeowners need to follow to ensure a stress-free path to emergency roof repairs. Below we'll walk you through all the steps you'll need to take for an emergency roof repair situation.
What Does a Roofing Emergency Look Like?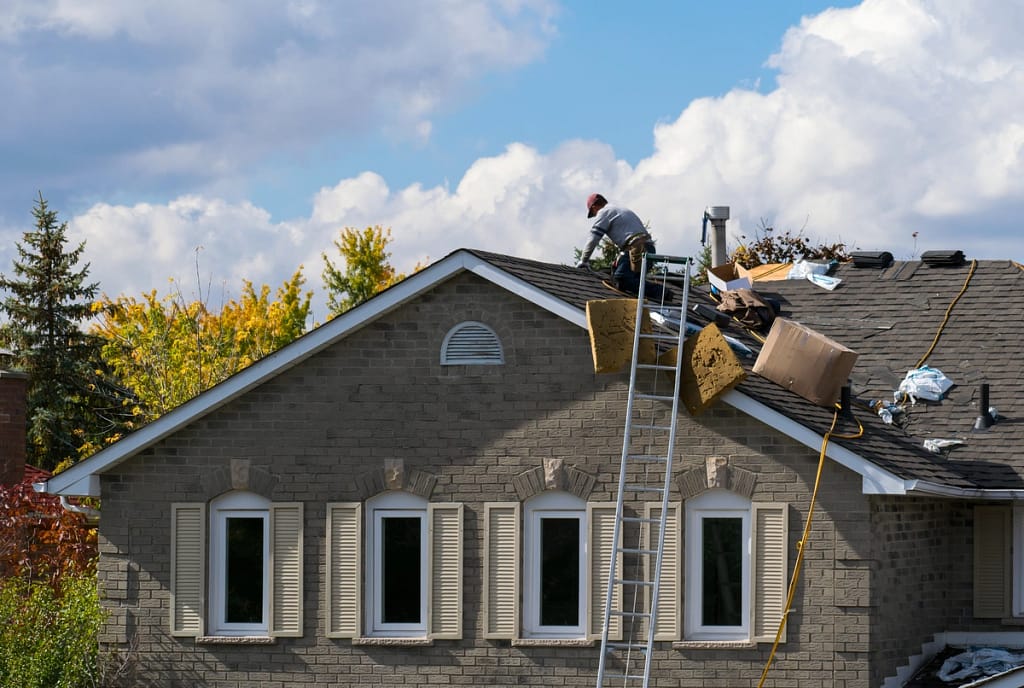 While all events have the potential to damage your roof, not all roof damage will constitute an emergency situation. Of course, you want to work quickly with any type of damage to prevent further damage from occurring. However, the following instances will require an emergency roof repair:
Water leaks and stains. Water leaks are a telltale sign that you need to make an emergency roof repair. Whether it's a constant drip after a storm or water stains on your top floor ceiling and walls, it's an indicator that there's a serious issue overhead regarding water damage that needs immediate attention. You'll also want to look for rotting wood and wet insulation in your attic.
Missing shingles. Missing or damaged shingles are other obvious signs that you need to act fast. Missing shingles may only require minor repairs, but if those minor repairs aren't done quickly, they can leave your roofing system vulnerable to further damages — especially if there's rain on the horizon.
Fallen trees and debris. If a tree falls or a heavy branch breaks off and is blown onto or across your roof, the structural integrity of your home will be directly affected. Aside from being heavy, the jagged edges of tree branches and other debris can rip large holes in your roof and puncture its other essential components.
Mold growth and algae growth. Where there's excess moisture, there's likely mold, mildew, and algae. This is a sign of extensive damage, especially if there's wood rot, and it can put your family's health at risk as well as your home's interior.
Fire and smoke. While most roofing materials today are designed to be fire resistant, extreme heat, flames, and smoke can still do damage to your roof trusses, underlayment, decking, and other important components.
Most of the above are associated with storm damage. Hail, high winds, lightning strikes, and even downpours are most likely to cause roof damage that requires an emergency roof repair or replacement. This is especially true if your roof is a bit older, as aging can weaken it.
The 4 Steps to Managing an Emergency Roof Repair Event
The first thing you need to do when your roof sustains sudden damage is to remain calm. Roof repair emergencies are stressful, but as long as you follow the steps below, everything will be taken care of in no time:
1) Assess the Damages
The first step of your emergency roof repair plan should always start with carefully inspecting the damage yourself.
Begin by inspecting your home's outdoor exterior. Walk around, looking for visible signs of damage from the ground up. This should include looking for things like broken glass, fine granules near downspouts, dented siding, missing or broken shingles, bald spots (on asphalt shingles), and other damaged roofing components like gutters, flashing, the chimney, and vent pipes.
Now inspect the inside of your home. You'll want to take a look at your top floor walls and ceilings for signs of water damage, like leaks and stains. The stains may be clear, brown, yellow, or gray in color, depending on how recently they occurred. You'll also want to examine your attic to check for wet insulation, swollen wood from moisture absorption, more leaks, and of course, an obvious draft.
As you assess the damage, be sure to document everything you see by taking clear and well-lit photos. Make notes where needed, as you'll need this information later when you speak with a professional contractor and when you're filling out your insurance claim.
It's also important that you do not climb up on top of your roof when assessing the damages on your own, as it's incredibly risky without the proper experience or safety equipment.
2) Contact a Roofing Professional You Can Trust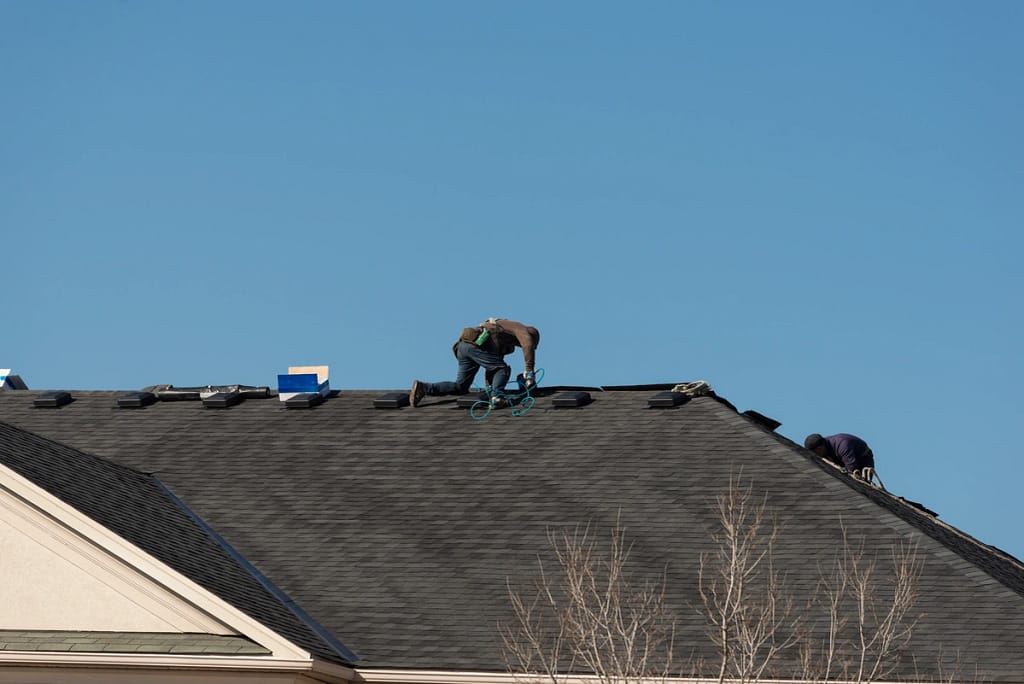 Once you've taken a look at the roof damage, you'll need to get in touch with a professional roofing company that can come out and inspect your roof as soon as possible. This step is arguably the most important, as a trusted roofer will do the following:
Provide you with a much more thorough inspection, likely catching things you missed
Leave you with a detailed report for the damages, which will include the repairs needed
Provide you with an accurate estimate for the work needed
Offer insurance claims assistance
Offer special financing plans in the event your insurance claim is denied or doesn't cover the full extent of damages
When it comes to finding a roofing contractor, you'll want to take a look at how much experience they have and whether or not they offer emergency roof repair services. If you live in an area that frequently sees damaging storms, you should be able to find a roofer that offers 24/7 emergency roof repairs.
3) Speak With Your Insurance Company
After scheduling the inspection with your local roofer, you'll want to get on the phone with your insurance company, as you'll need to file a claim for the damages. Ultimately, you'll want to get the following details:
What your policy specifically covers regarding roof damage and how the payout works.
Where the claims form can be found, where to submit it, what it requires, and how long you can expect to wait for everything to be processed.
How long it will take for the insurance adjuster to come and inspect the damages stated in the claim.
It's always recommended that you have your roofing contractor meet with the insurance adjuster to ensure they don't miss anything or make any mistakes. Keep in mind, the insurance adjuster is the only person that can approve or deny your insurance claim. However, you can request another adjuster from your insurance company or even a public adjuster if you feel their assessment was unfair.
4) Prepare Your Home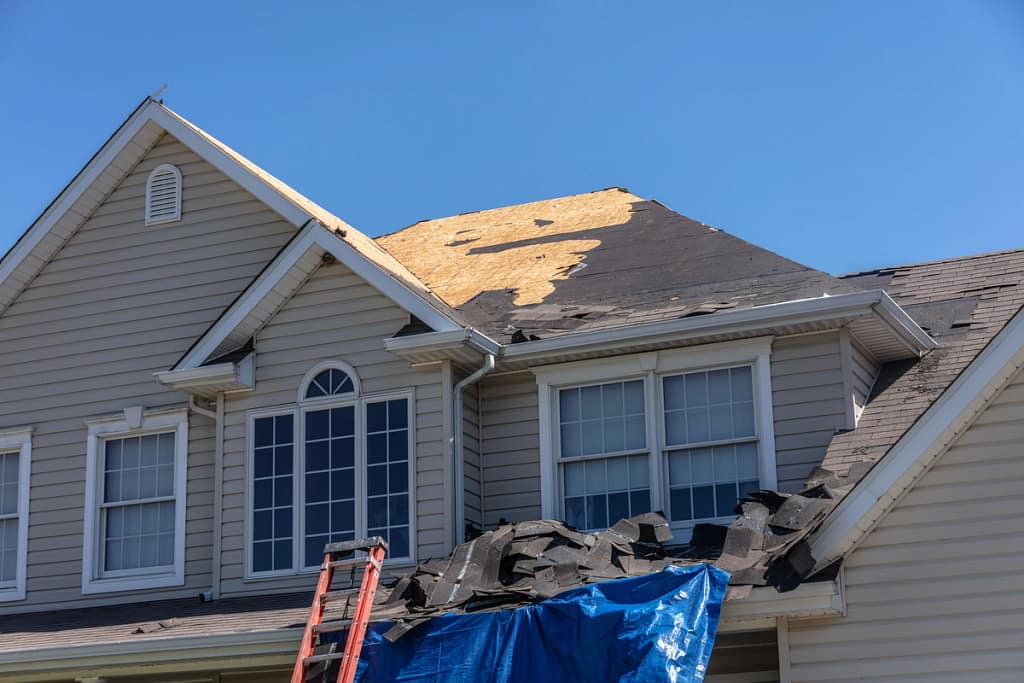 The last step of the emergency roof repair process is preparing your home for any upcoming repairs. Depending on the extent of the damages and the time frame for the roof repairs, you'll want to do the following:
Apply a temporary roof patch if needed (your roofer will likely do this for you if they offer emergency roof repairs)
Place a tarp down and large buckets beneath any noticeable leaks to ensure floor damage doesn't occur
Make the appropriate living arrangements if you have to leave your home during the repairs or replacement
Prepare your home by moving and covering furniture and storing valuable possessions in a safe place
Track any expenses related to the roof damage, including the time spent out of the house if you're staying in a hotel while the repairs are taking place.
Are You Prepared For an Emergency Roof Repair?
When an emergency roof repair is needed, your best bet is to find a roofer you can trust to assess the damage and patch up any holes or weak points.
Palladium Roofing offers storm damage services as well as emergency roof repairs, and that's just one of the many reasons why they're considered the best around. Get in touch with us today to learn more about our roofing services to schedule an emergency roof repair — we'll be by your side the entire time, so you won't have to worry about a thing!